See on Scoop.it – Tame Your Lizard Brain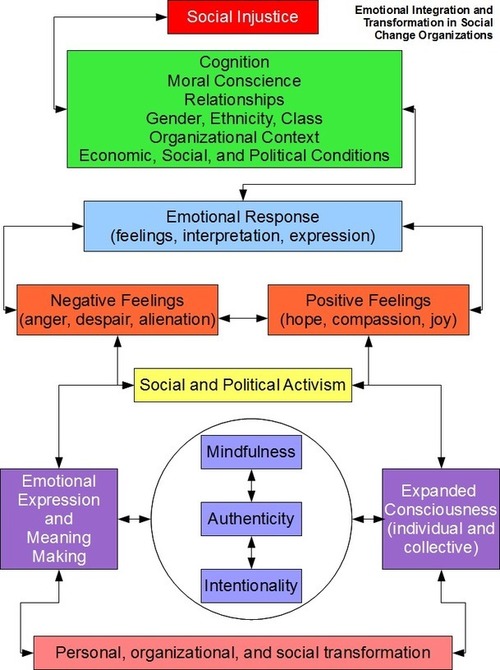 I've always been a little obsessed about the relationship among personal, organizational, and social transformation. This diagram outlines some of my thoughts as a holistic emotional model.
T Sebastian's insight:
Emotional Integration has everything to do with social change toward expanded consciousness and authenticity. In fact it's a prerequisite. Authenticity doesn't happen without it. Social Change can happen through stigma and peer pressure too, but that's not authenticity or expanded consciousness.